Ten years of Scaling Agile - our seminar series continues now in Tallinn on Jan 19th. Our message resonates well with Estonia's demonstration of Lean governance.
A full house listened attentively about all that goes wrong when organizations grow using ideas from Taylorism, like most organizations do. The participants were unpleasantly familiar with the anti-patterns like Coordination Chaos, Specialization Hell, and ever growing Bureaucracy.
Picking selected set of Agile spices from a scaling framework or literature will help locally and temporarily. However expecting systematic improvements without changing the fundamental thinking and structures is simplistic and will cause the return to status quo.
LeSS.works since it provides carefully crystallized principles, frameworks, and guides, that address the fundamentals of large software organizations.
Certified LeSS Practitioner: Principles to Practices - training in Tallinn 17.2.2016 – 19.2.2016.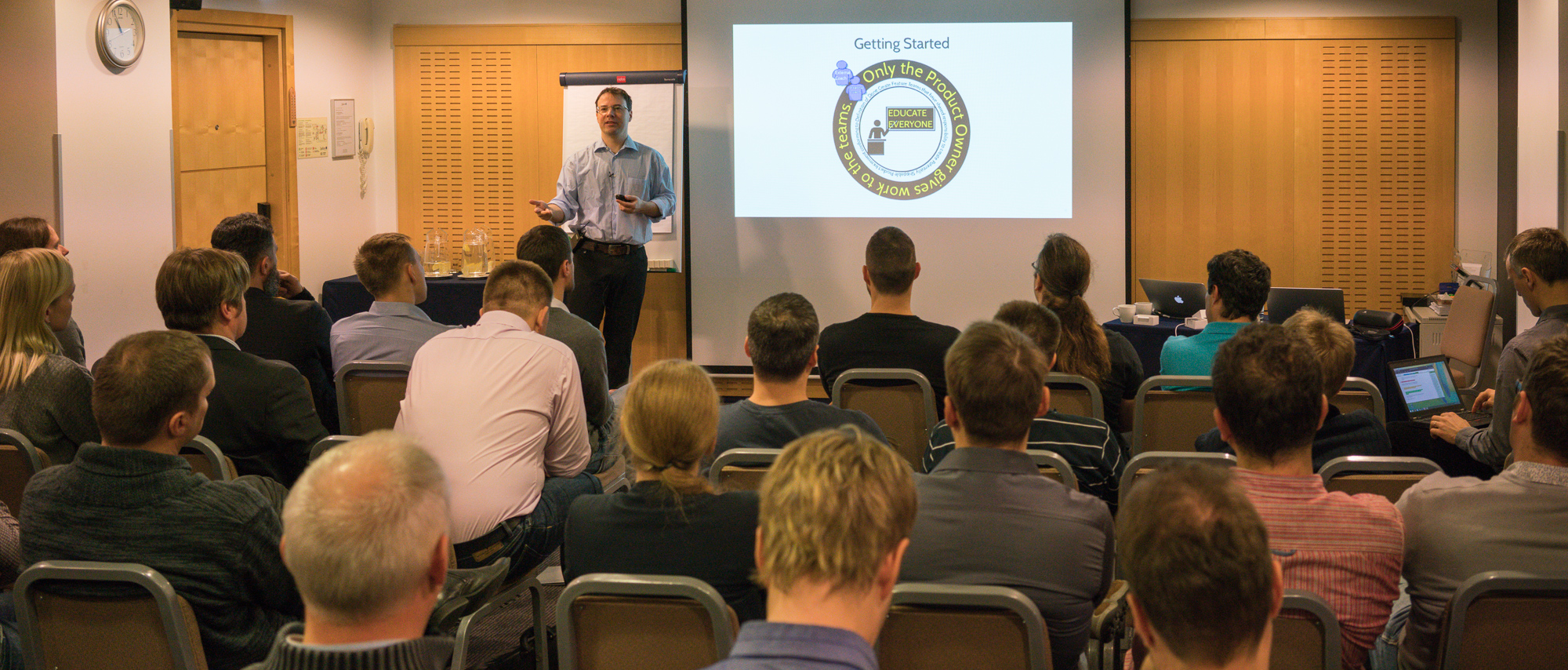 Full House