Gosei gave a keynote on Organizational Patterns in Scaling Agility at the quarterly seminar of the N4S-Program: Finnish Software Companies Speeding Digital Economy.
During the last year we have compared two most popular Scaling Frameworks using multiple perspectives. We have discovered that these specific frameworks are representatives of two generic patterns that emerge in large scale product development. These patterns may also be called local optimums, or attractors in complexity terminology.
In the keynote we examined LeSS and SAFe in detail. This is a good way also to understand the logic of the generic patterns in practise. Much of this we have already covered in our previous blogs and presentations.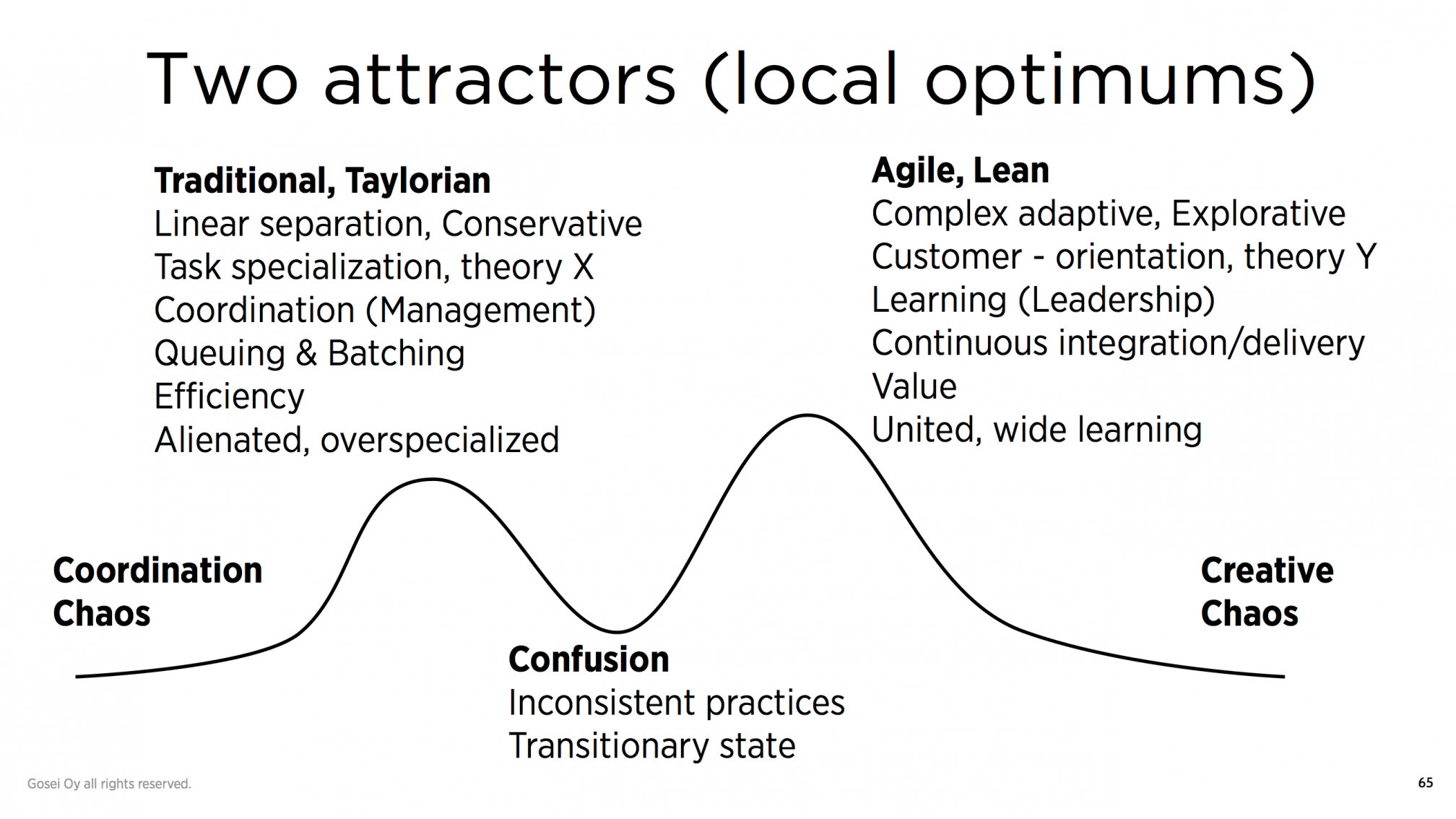 Vast majority of organisations end up to the Taylorian attractor by doing short term local optimisation. Achieving and maintaining the Agile optimum requires conscious effort and educated leadership.
We used Gosei Circle to illustrate the adoption process. Please appreciate the careful choice of the terminology.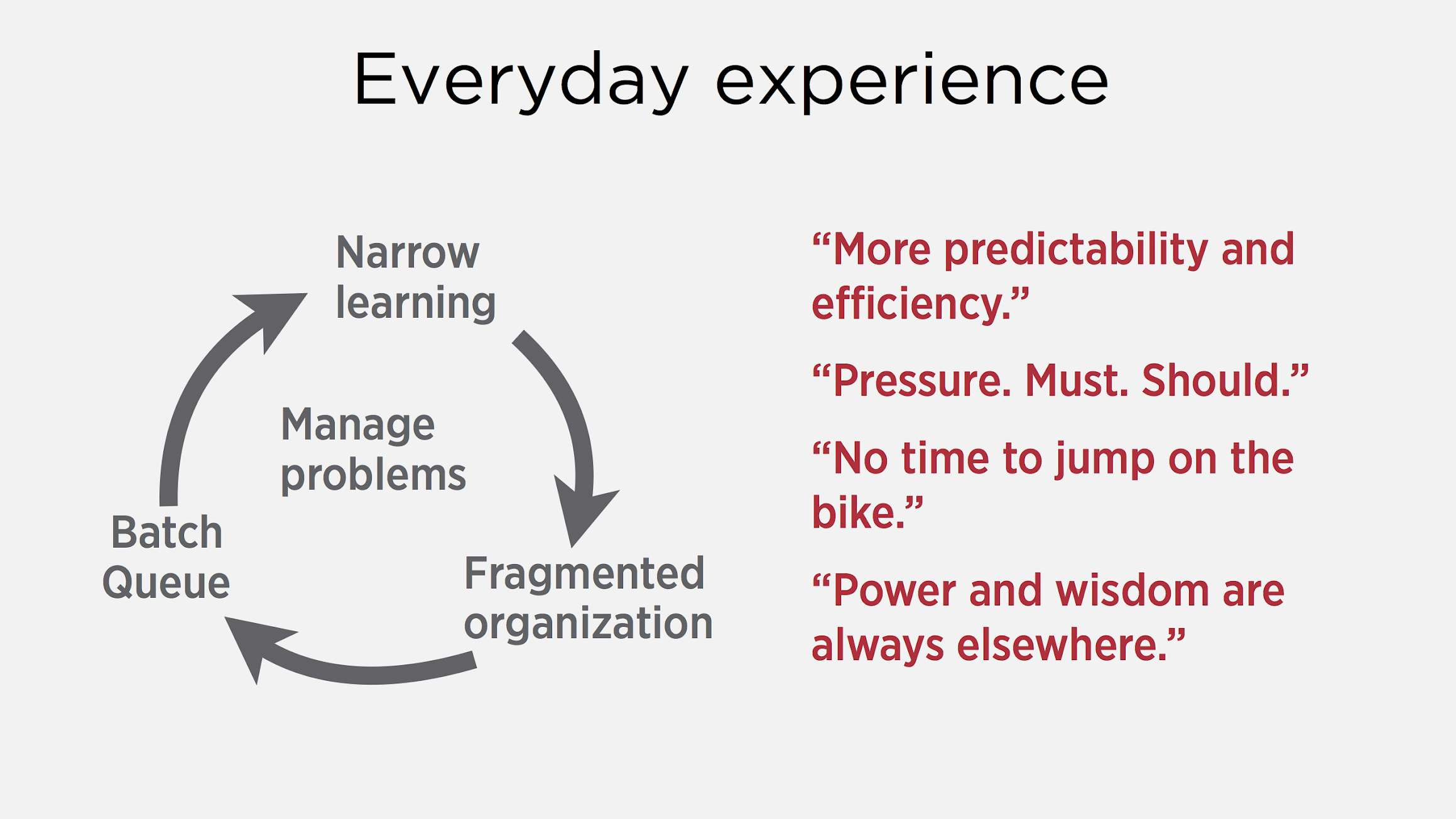 A mutually consistent set of structure, workflow and thinking. Otherwise there will be confusion, bureaucracy will take over, and the organization will return to the Taylorian attractor. This calls for deep and narrow change.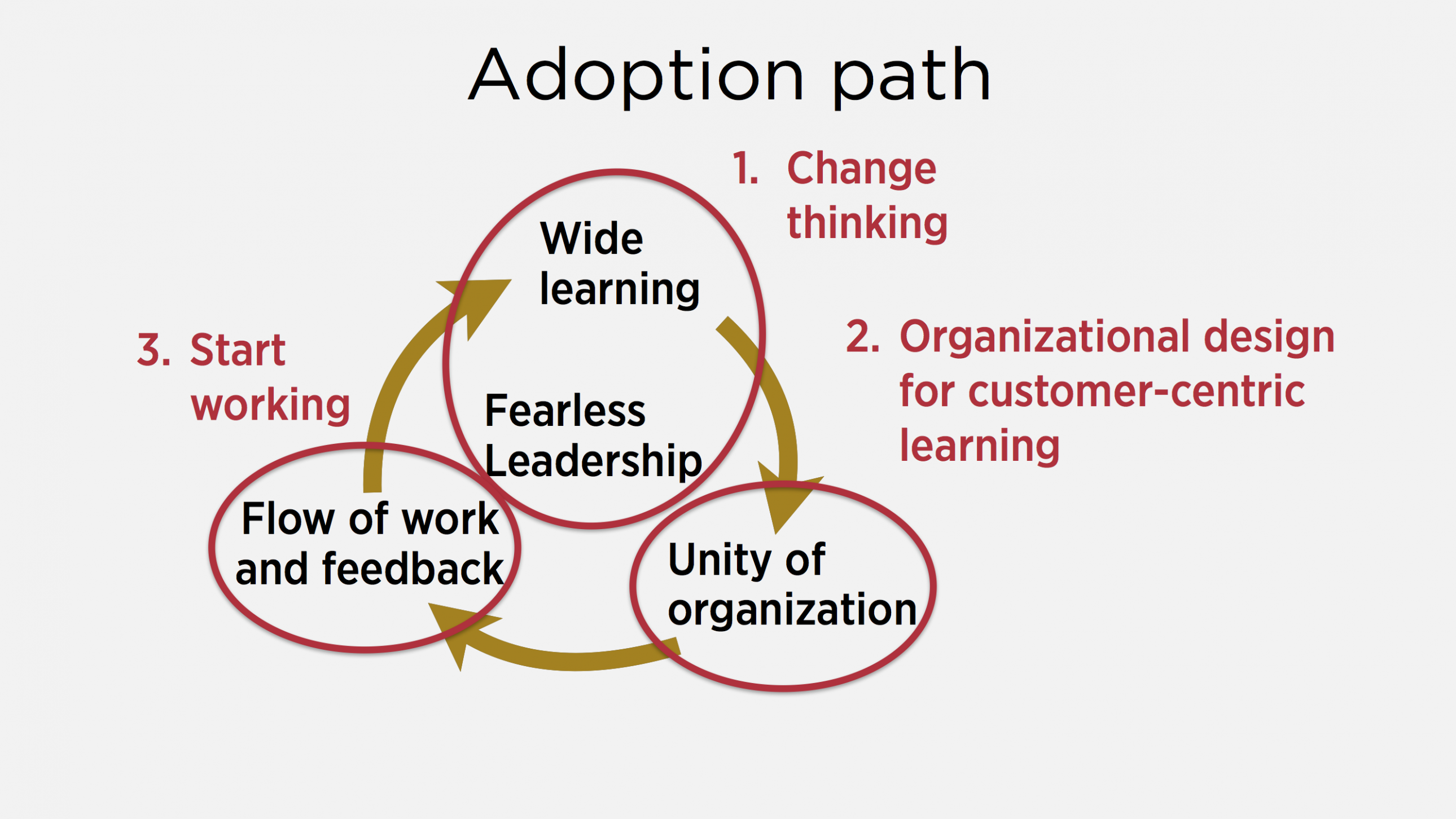 Continuous improvement will sustain only, when the organisational design supports it.