There is a lively meetup for HR people interested in Agile in Helsinki Finland. Here are some highlights from our LeSS intro Dec 11th. Please download the slides for more.
Top management builds the organization for Agile
Agile is perceived as a bottom-up movement. In many organizations it fails to address the needs of the top and line management. However, they look after the company's (and in small org's the owners) interest in the short and long term. Top management wants to design a working organization. Line/middle management is the way to achieve this. But how? LeSS is a good starting point for what to build. For basic LeSS understanding, please visit the website, cases, and walk-through of the process.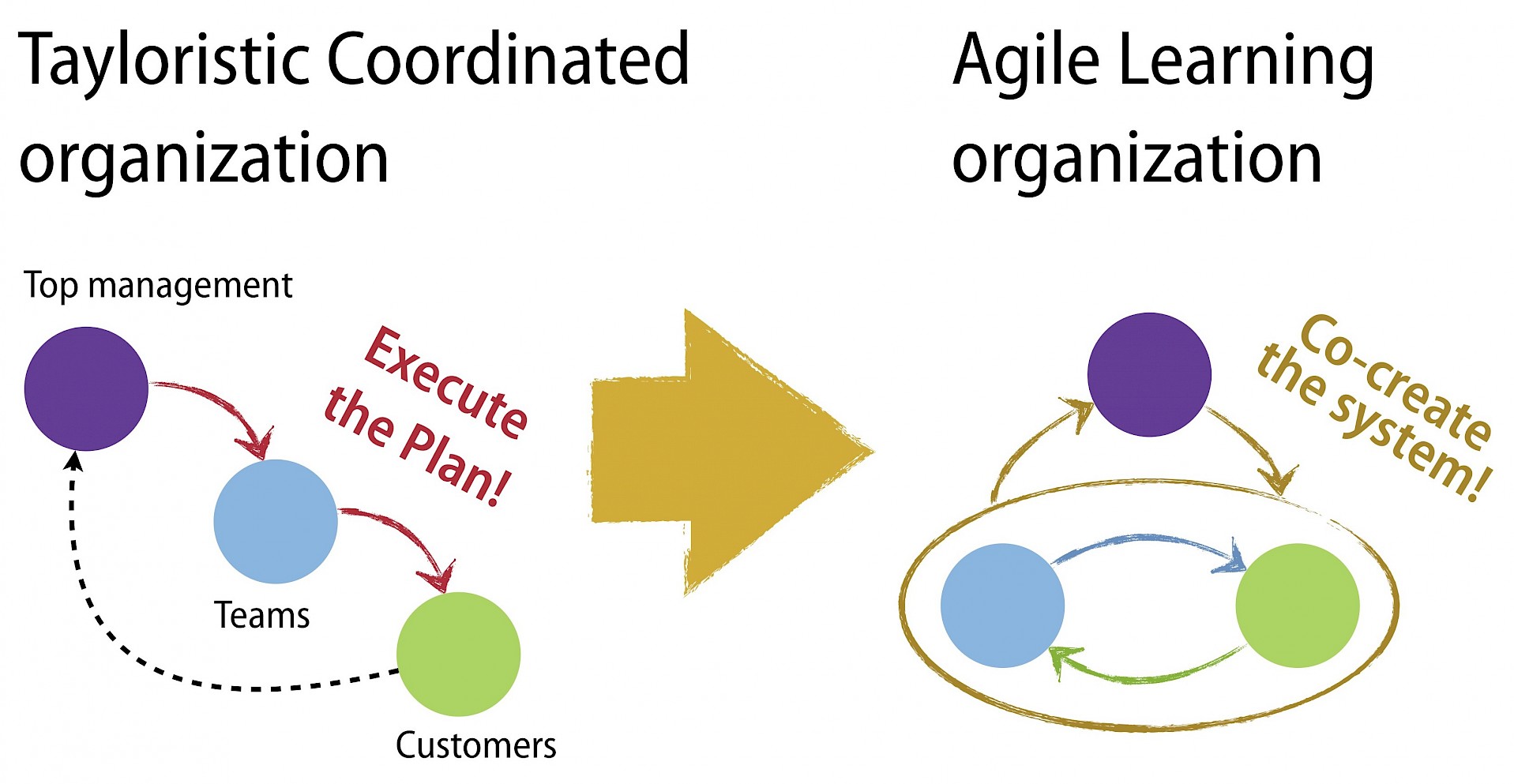 In LeSS teams are organized so, that work is learning, and learning is work. Learning what the customer really needs, and learning to deliver that. In this way, learning focuses on creating business value. It is not alienated from real work (a reward to be given after everything else is done).
You can invest in learning instead of paying unnecessary coordination cost. This happens when Fearless Leadership creates the suitable organizational structure for Deliberate Learning, as explained in today's presentation.
How to change thinking?
The first challenge of any adoption is to change your own thinking. You don't want to make a "leap of faith". Sometimes you can participate with the top management to an intensive 4-day workshop, but is it enough? No. You need to create a cross-role cross-org learning network, which will provide hard-to-deny evidence, and later leadership for the change.